Freedom Tower
It's been a long time since we did any touristy thing ..it's just not so interesting for the little one so it's not so enjoyable for us, but this time was really great. We went to see the view from the Freedom Tower! The trick is to buy tickets online in the morning which cuts one big line! It was a jackpot! We didn't surpass all lines but it was manageable.
Freedom Tower! I must say that they a great job with the "anticipation" to see the actual view of the city: the ride in the elevator is cool and super fast (you can feel in you ears!), then 2 minutes show builds up great climax:)
Then you got just the view! Oh well, its high!
Juz dawno nic nie zwiedzaliśmy jak przykladni turysci, ale dla malego dziecka nie jest tak interesujące, więc  dla nas taka rozrywka tez nie jest przyjemna, ale tym razem było naprawdę świetnie. Udaliśmy się do zobaczyć widok z Wieży Wolności! Aby ominąć pierwsza długa kolejkę, trzeba kupić bilety wczesniej na interencie.  To byl dobry pomysl choc nadal nie przeskoczylismy dalszych kolejek, ale te juz byly do wytrzymania:)
Muszę powiedzieć, że świetnie się spisali z "budowaniem napięcia"  zanim dojedzie się do tarasu widokowego: jazda w windzie jest ciekawa i super szybka (można poczuć w uszach!), a następnie 2 minuty to pokaz który buduje napięcie.
A potem juz tylko niesamowity widok! No i cóż, jest wysoko!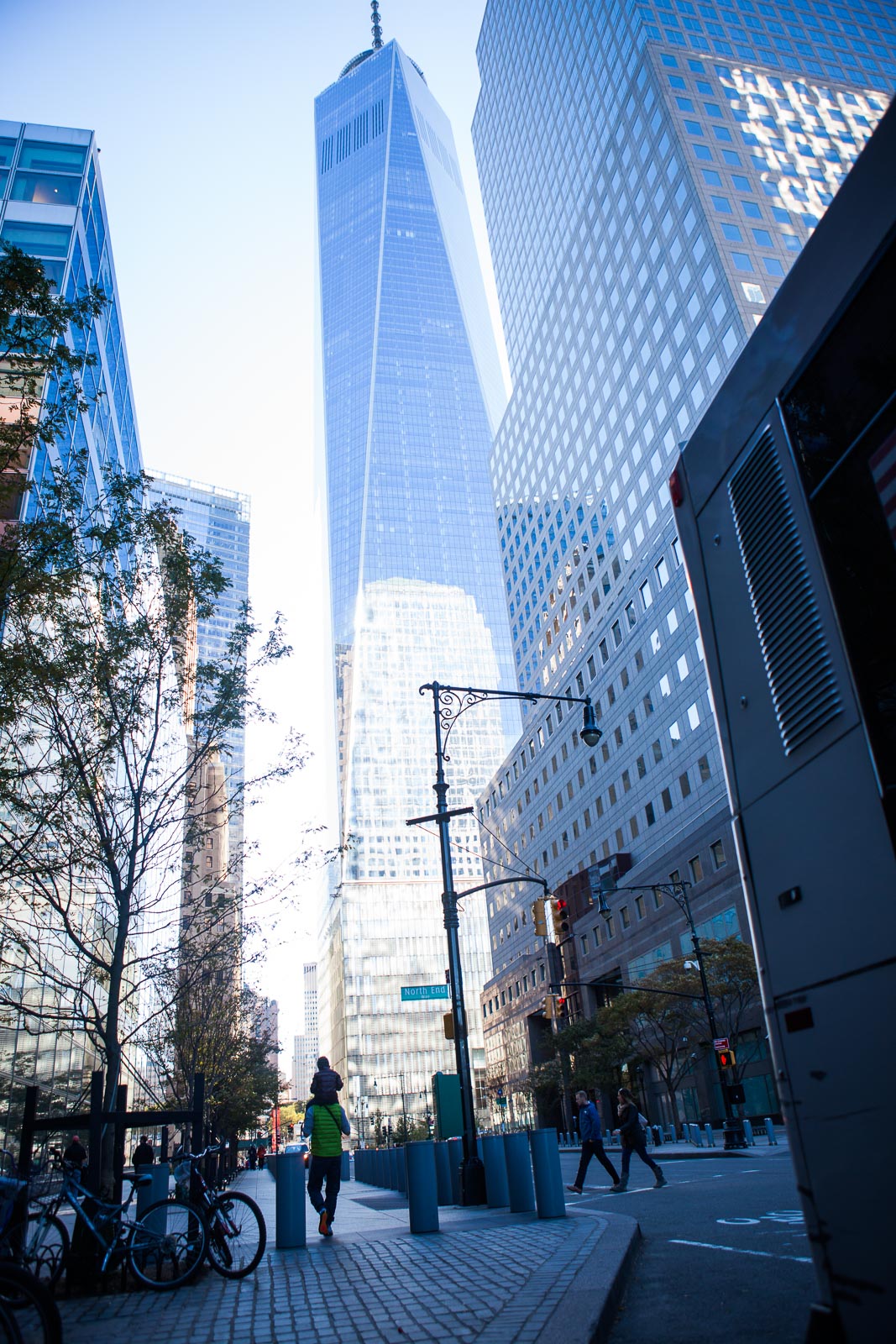 o la la!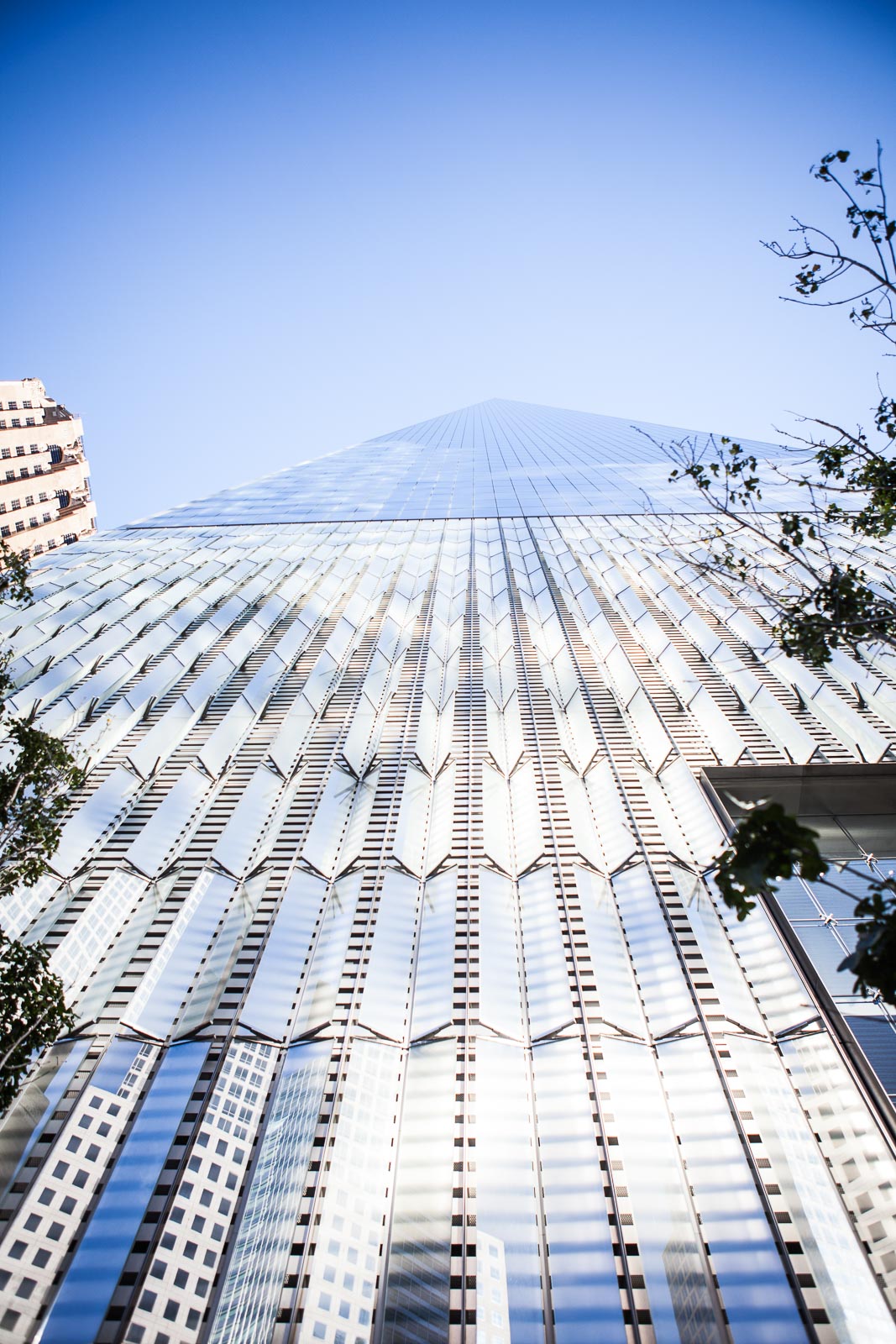 waiting for security..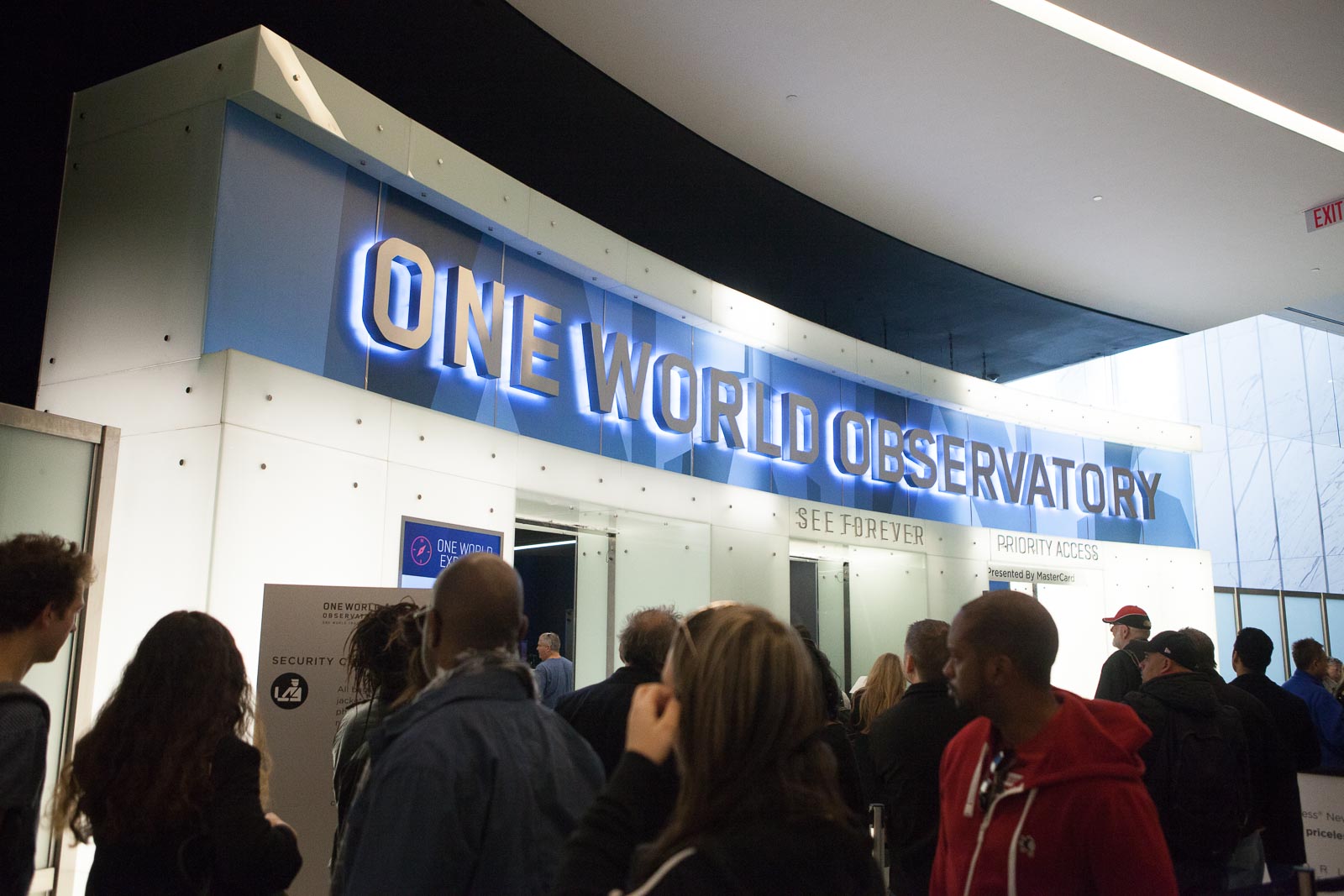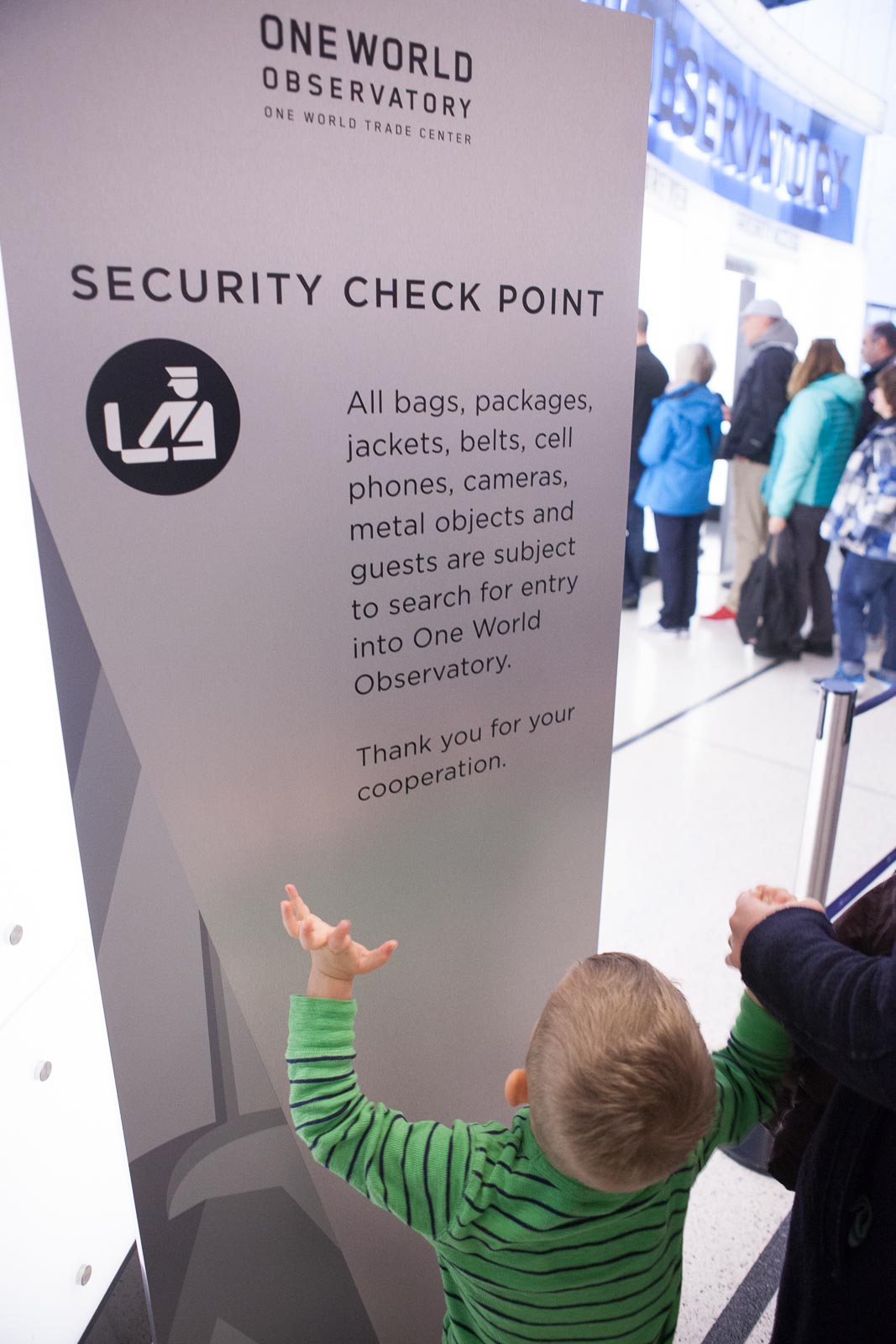 let's go!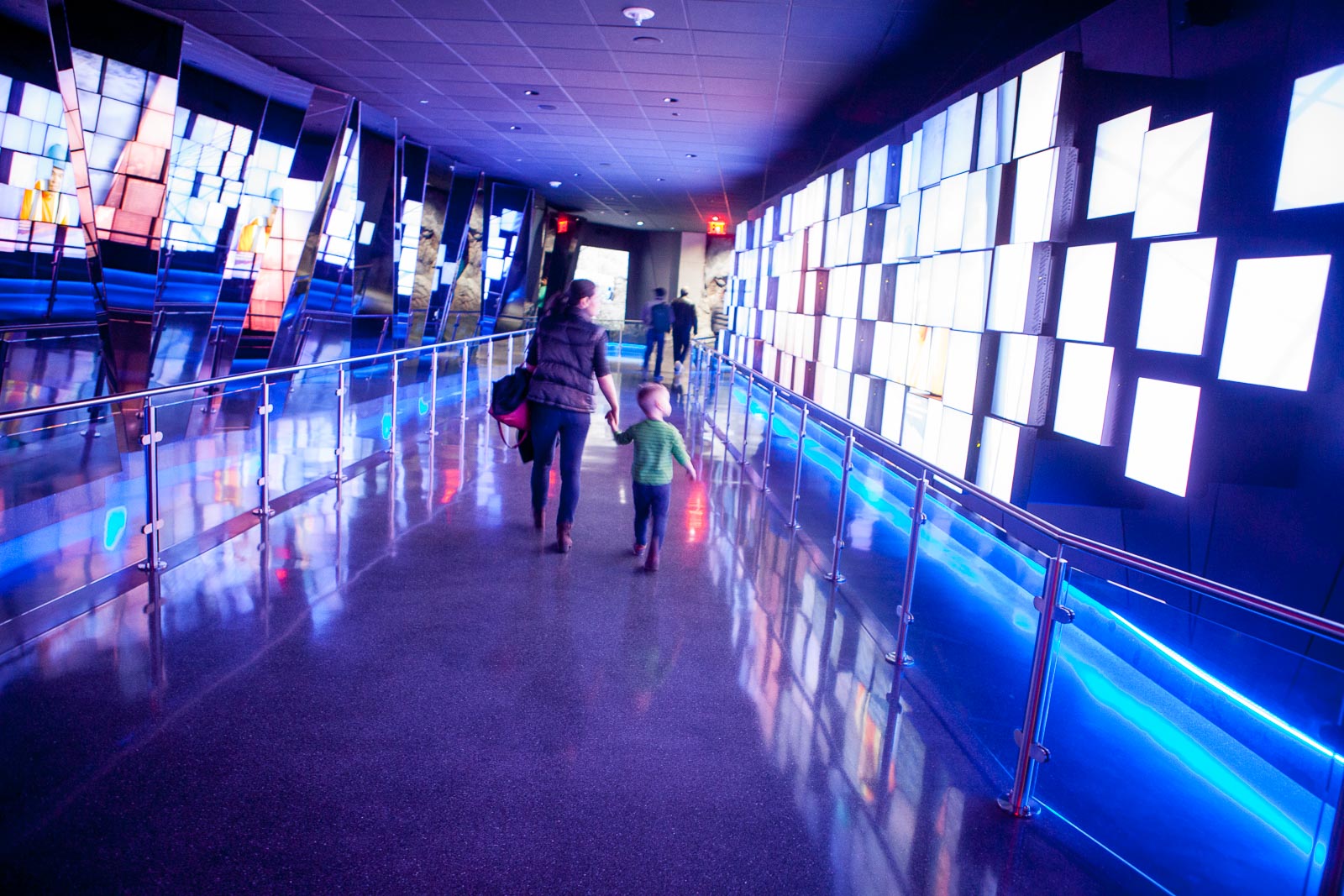 and then the people, of course!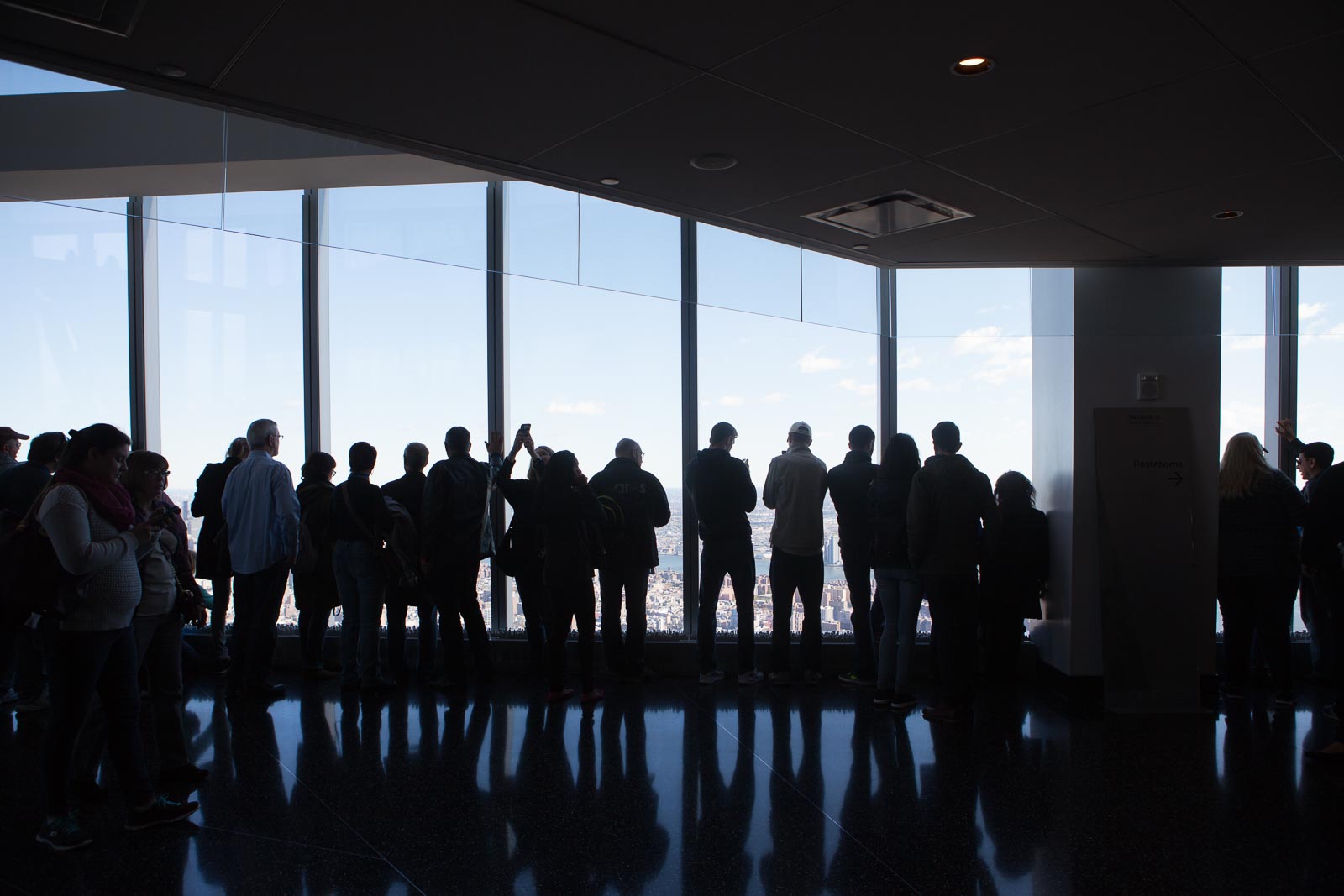 we managed to get to the window!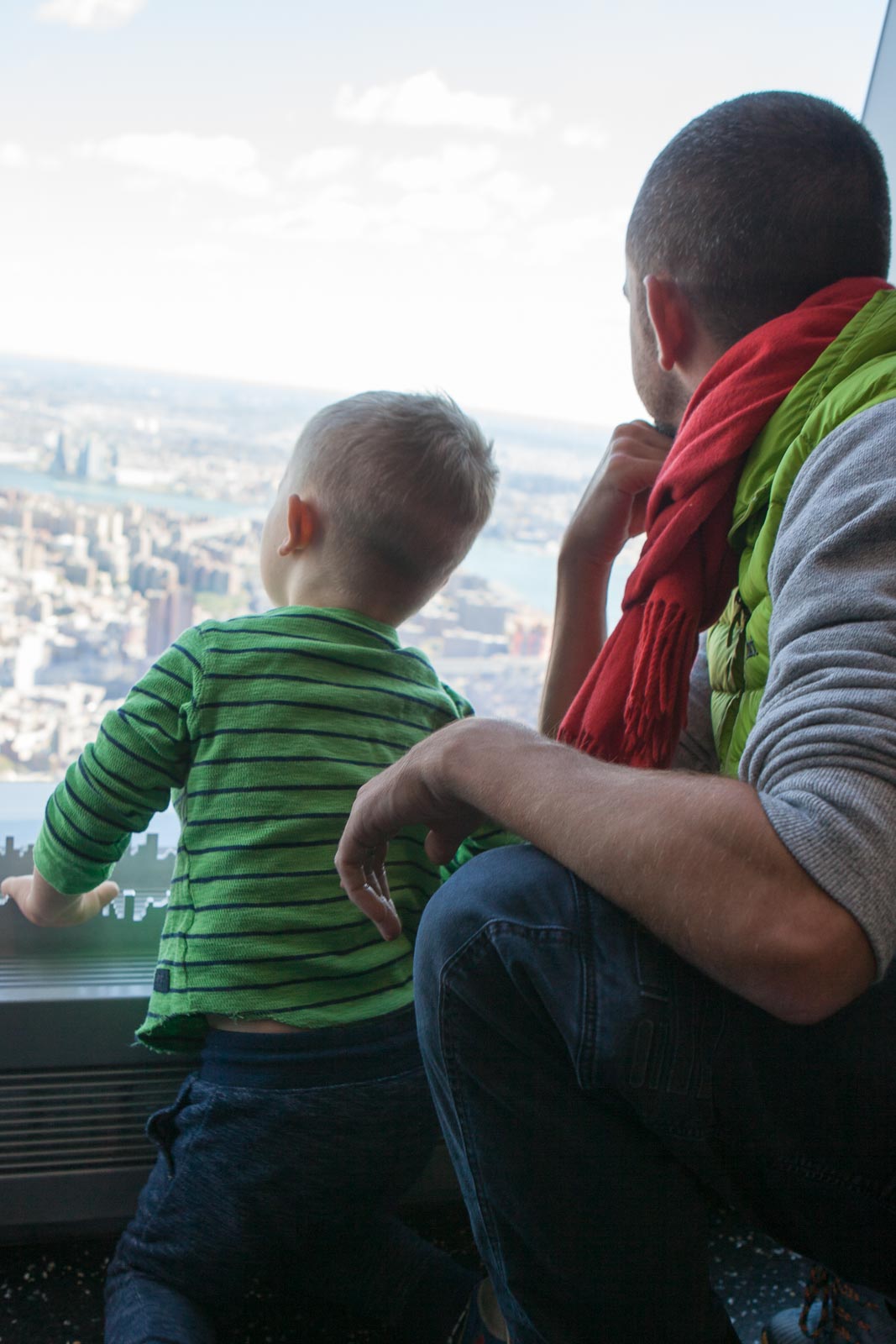 oh and oh!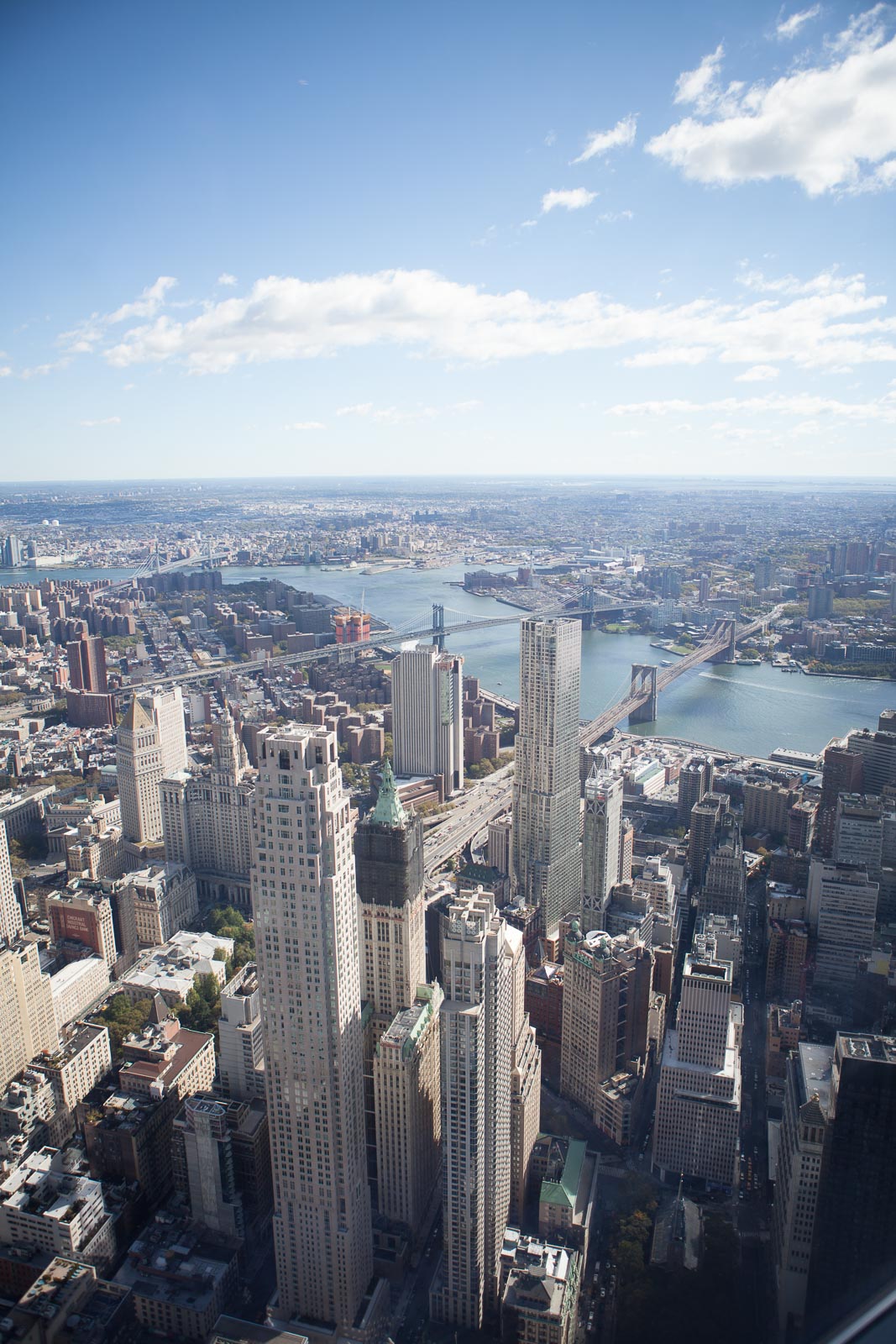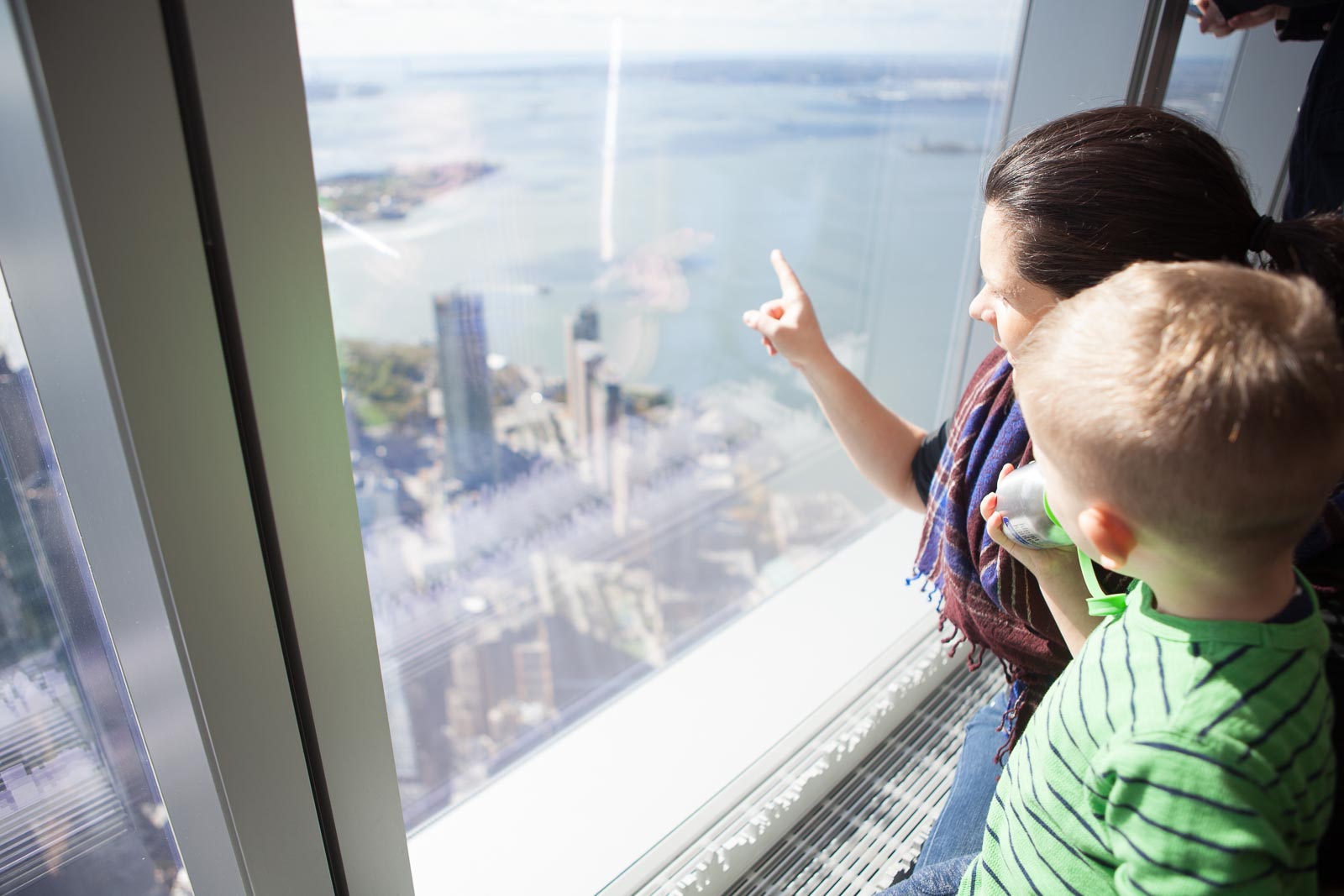 so much traffic in the water!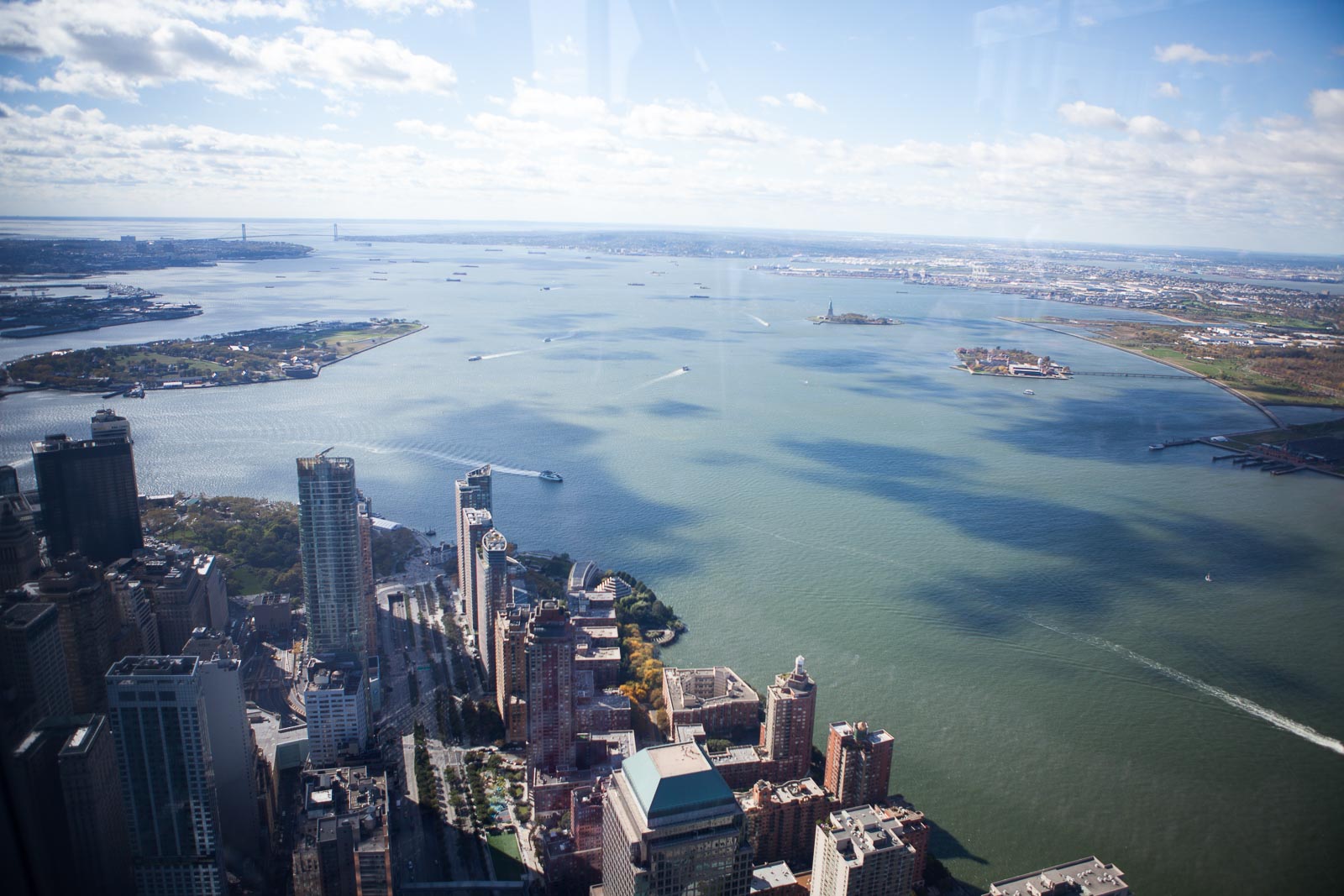 Then we visited the Oculus, a terminal station and rail station  (opened on March 6th 2016) (which cost $3.74 billion dollars!).  It's really beautiful.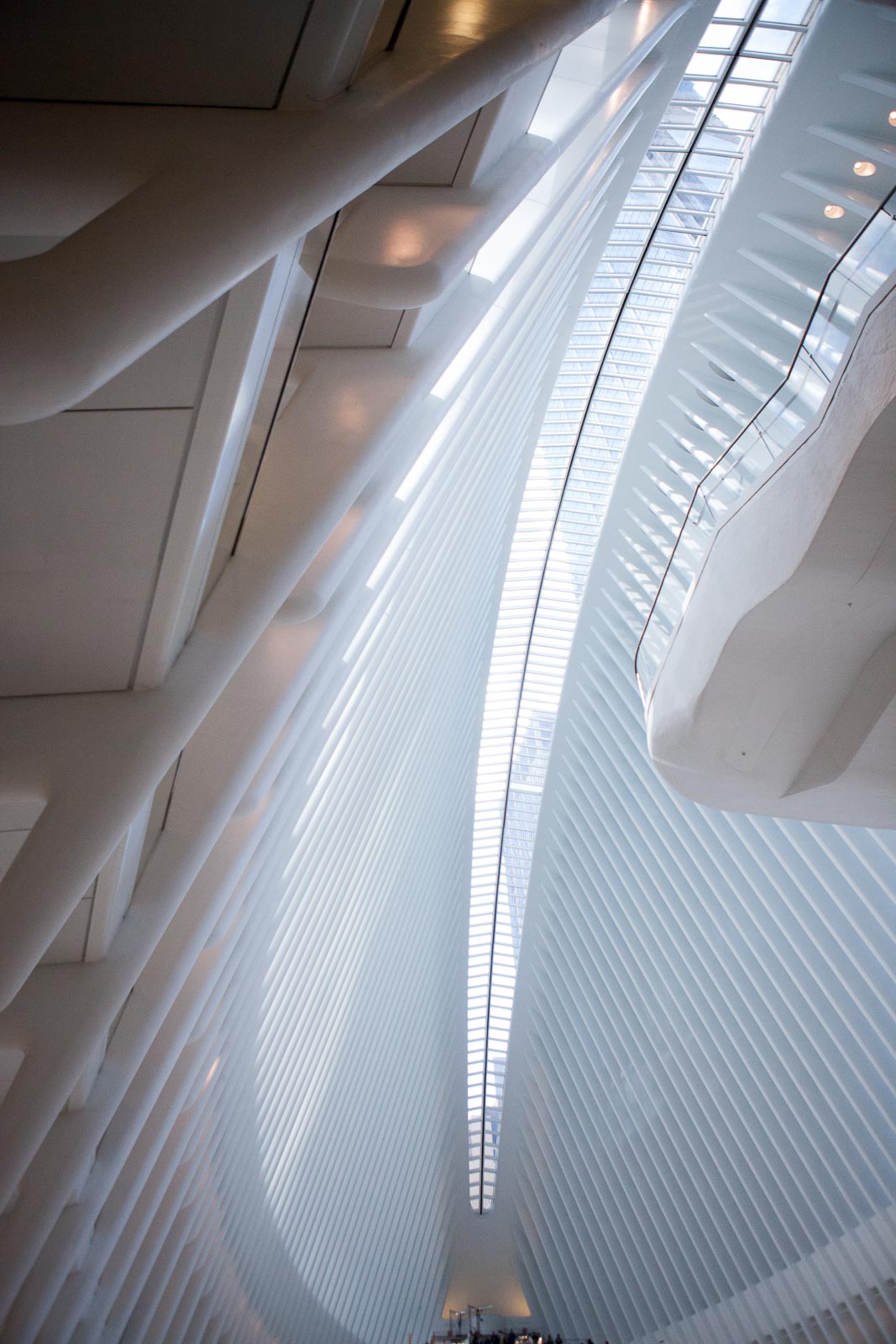 Then we went to eat in Eataly (new location in the city, here are pictures from their 23rd street location.) and we had this view on the 9/11 World Trade Center Memorial Fountain: