OKONOMI – najlepsza japonska restauracjaOKONOMI – Japanese restaurant
Do Okonomi chcielismy sie juz wybrac od dluzszego i nareszcie sie udalo!
Okonomi to japonska restauracja skupiajaca sie na lokalnych produktach, a takze na kuchni mottaiani. Termin ten ma glebokie znaczenie, ale w tym wypadku oznacza troske o marnotrastwo zywnosci i wszytko co jemy powinno byc otoczone szacunkiem (inne tlumaczenie to "poczucie zalu dotyczace odpadow, gdy rzeczywista wartosc zasobu nie jest wlasciewie wykorzystana").
Restauracja znana jest z serwowania sniadania i lunchu tzw. ichiju sansai, czyli tradycyjnego japonskiego zbalansowanego posilku zlozonego z niesamowitej zupy miso z sezonowymi warzywami, puszystego ryzu, i glownego talerza na ktorym znajduje sie to co jest dostepne na lokalnym targu. Zawsze sa lisciaste warzywa, malutki slodkawy omlet jajeczny, marynowane warzywa (kalafior, czerwona kapusta czy ogorek) i oczywiscie grilowana ryba marynowana w sake kasu, czyli slodkiej pozostalosci po procesie robienia sake ( tu przyklad mottainai). Do tego serwowana jest oczywiscie herbata.
Kolacje sa juz serwowane z karty, gdzie glownym daniem jest ramen (japonska zupa z makaronem ramen z roznymi dodatkami), ale w weekendy serwowane jest ramen omakase, czyli taka zupa jaka szef kuchni zdecyduje przygotowac:)
Restauracja znajduje sie w cichszej czesci Williamsburgu (super), jest bardzo malutka (zaledwie 12 miejsc) wiec czesto trzeba czekac dlugo na stolik, ale naprawde warto jesli ktos chce sprobowac tradycyjej kuchni japonskiej (nie tylko sushi), ktora przywazuje wage do otaczajacego nas srodowiska.
Pon-Pt: 9am to 2pm & 6pm to 11pm.
Sob-Nie 10am to 4pm.
Adres: 150 Ainslie St. Brooklyn NY 11211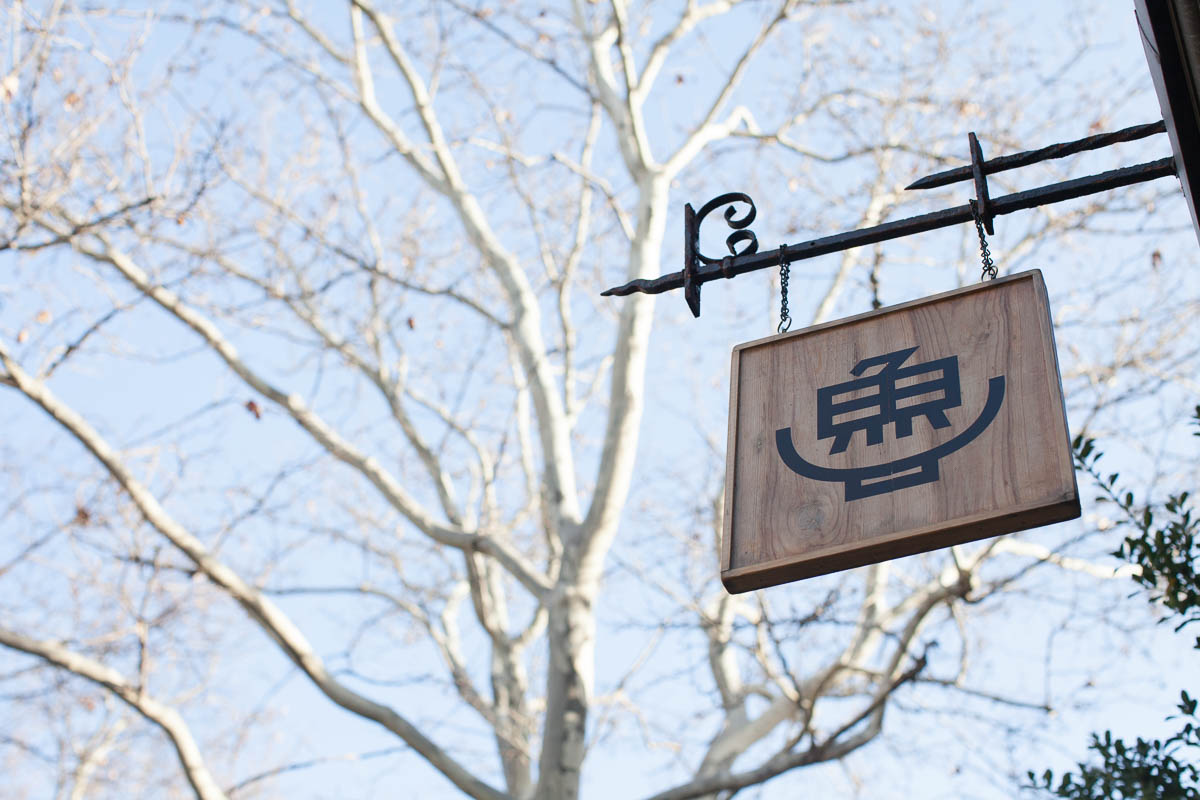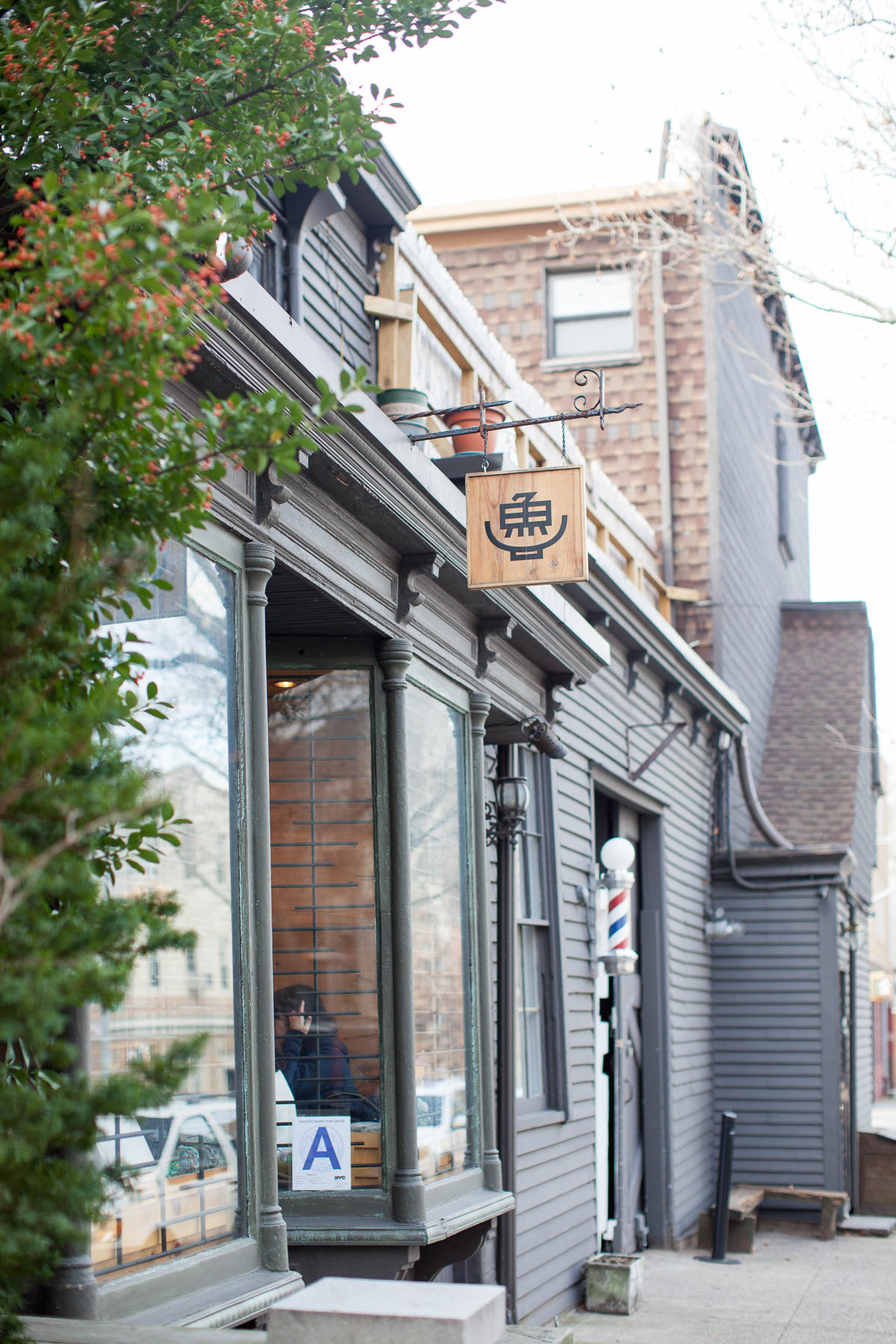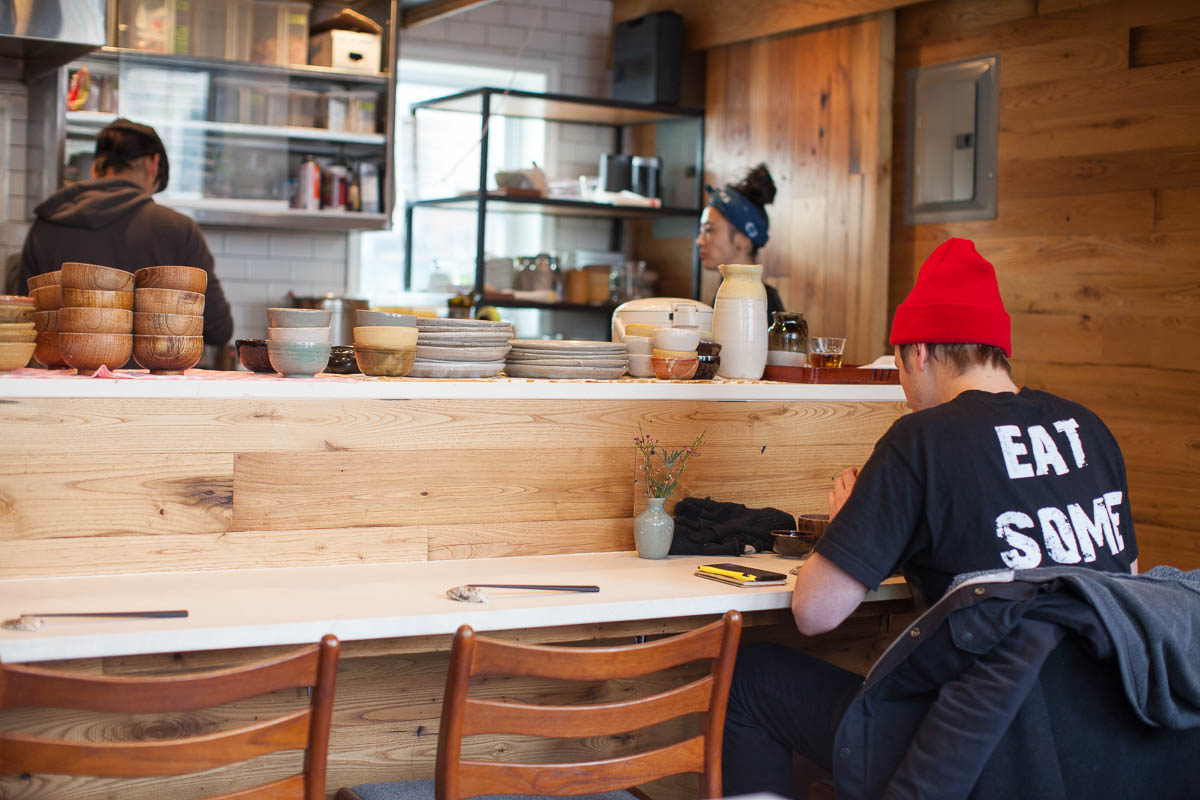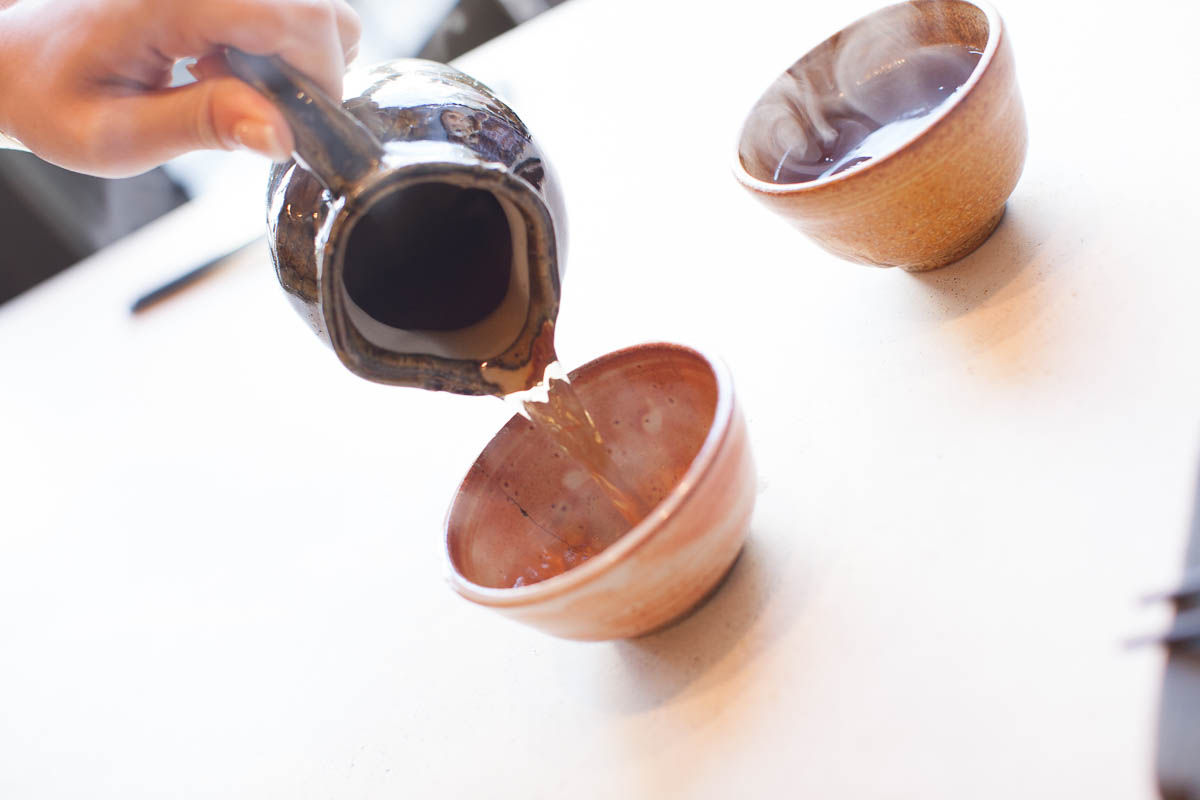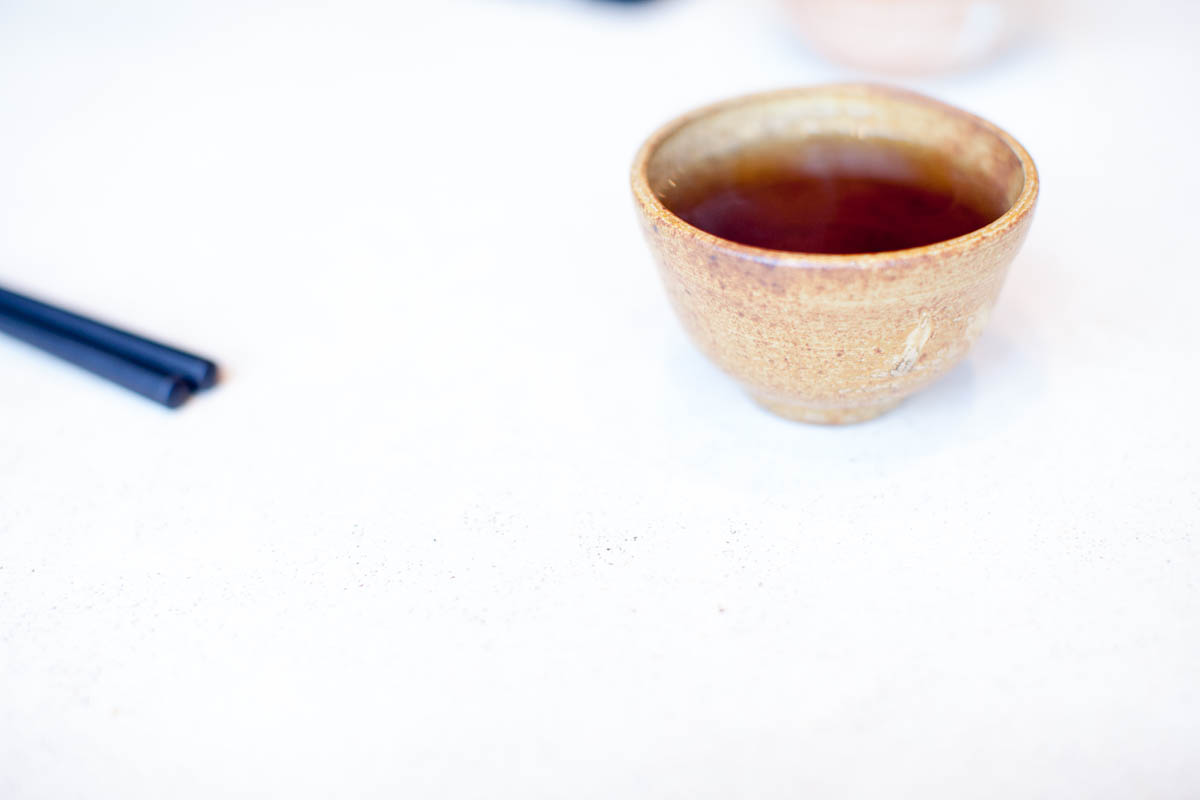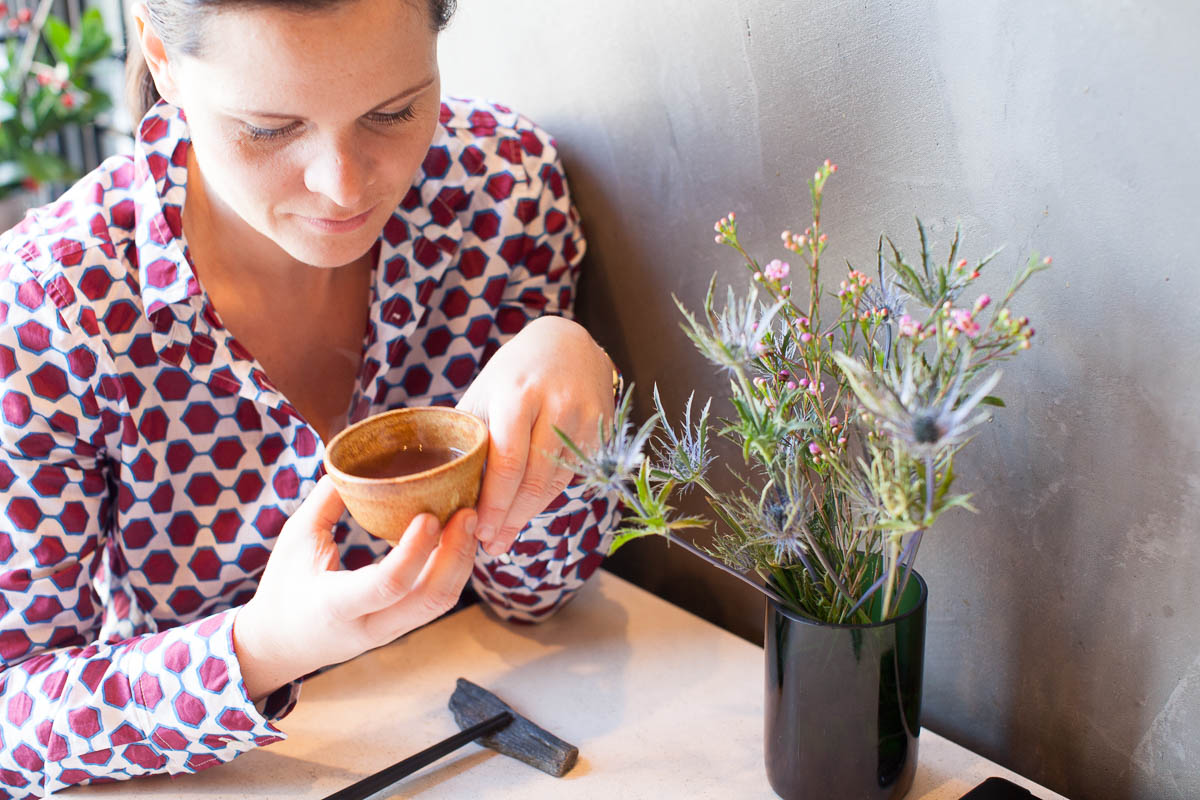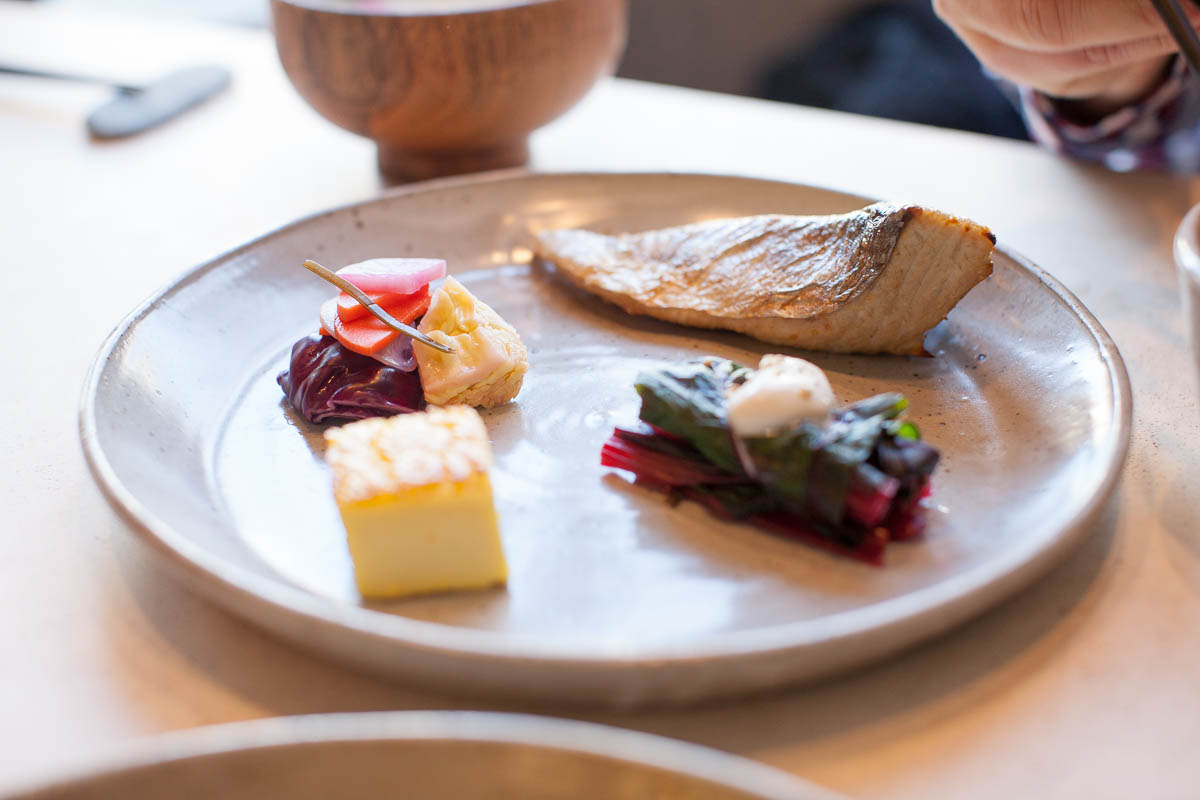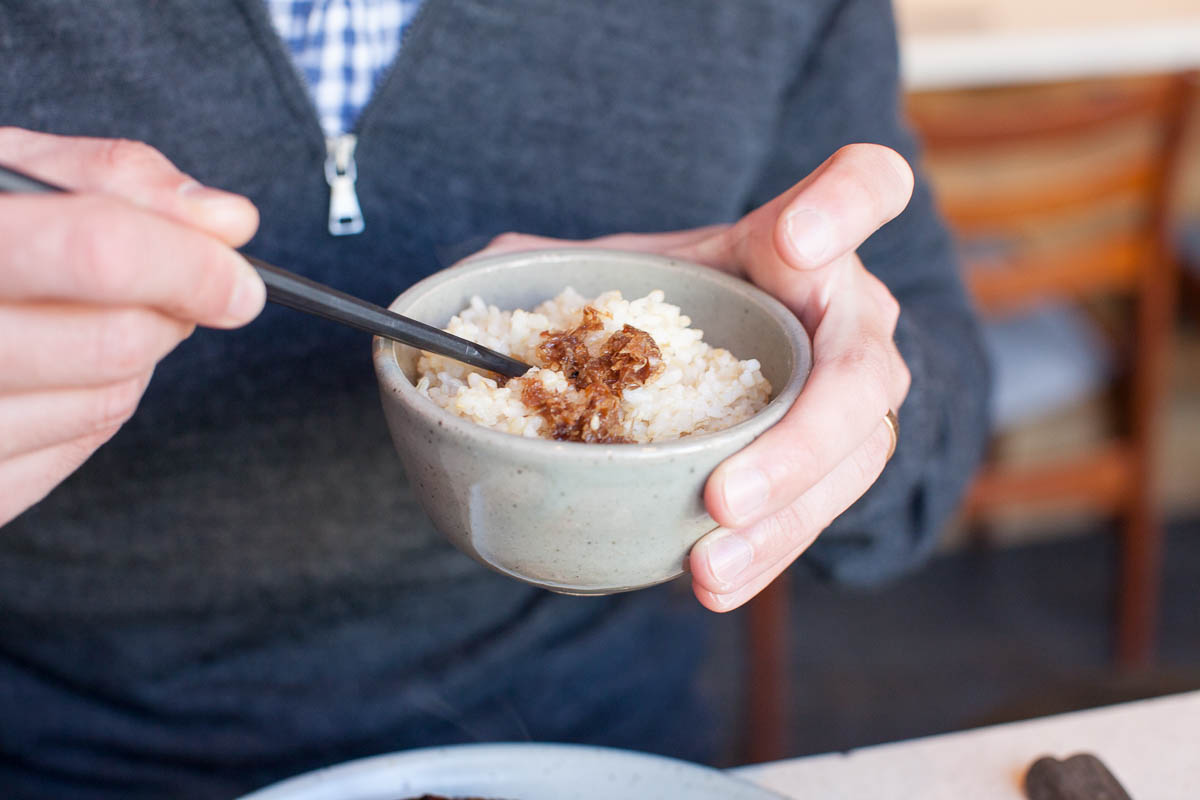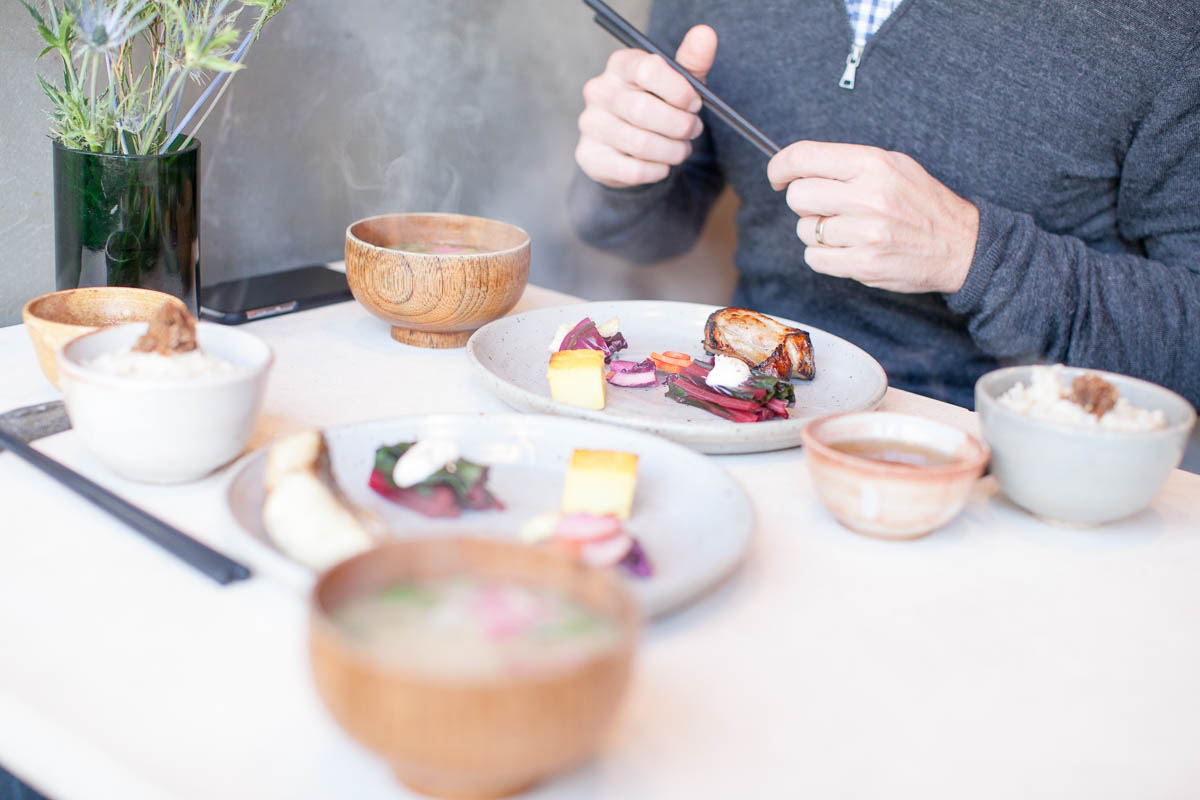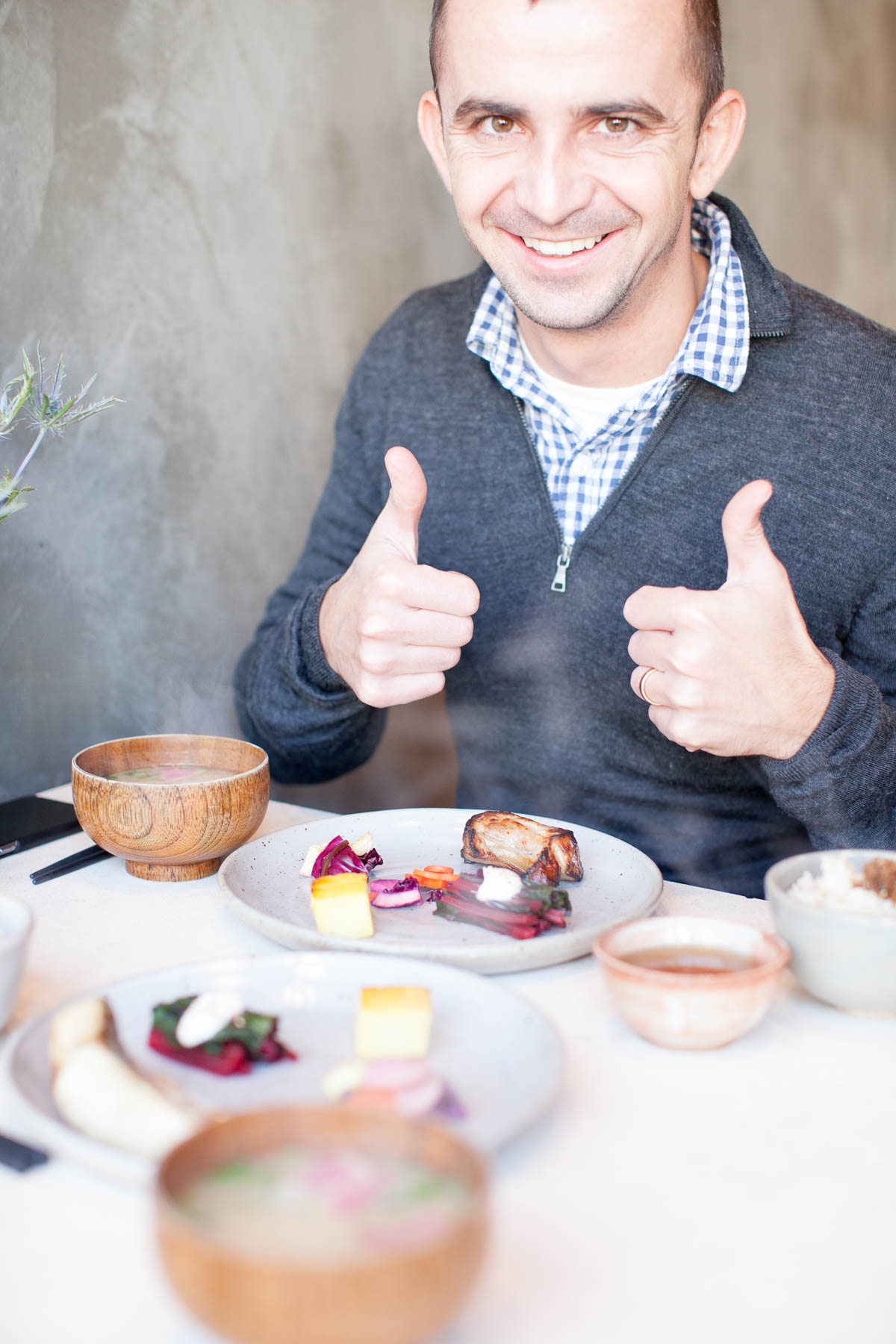 We had plan to visit Okonomi for a long time and finally we made it!
Okonomi is a Japanese restaurant with a focus on regional seafood and mottainai cuisine. Term mottainai refers to the concern of the waste and a sense of regret concerning waste when the intrinsic value of an object or resource is not properly utilized.
For lunch and breakfast they offer traditional Ichiju Sansai set meal for breakfast and lunch.
It was miso soup with seasonal vegetables, egg omelet, pickled veggies and of course a fish marinated in sake lees (a byproduct from brewing sake). All served with hot tea.
Dinners are a la carte ramen or okamase ramen, but I can't say a lot since we only visited the restaurant for lunch.
The restaurant is on the less crowded side of Williamsburg, and it 's tiny, so be prepared to wait for the table, but it will be well worth it for someone who appreciate traditional Japanese cuisine withe the attention to the environment.
Monday – Friday 9am to 2pm & 6pm to 11pm.
Saturday & Sunday 10am to 4pm.
150 Ainslie St. Brooklyn NY 11211
Created by Co-Executive Chefs Tara Norvell & Yuji Haraguchi